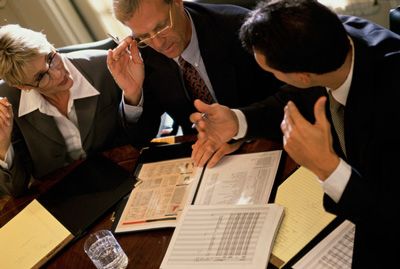 Northwest Controls Contractors has an experienced workforce that is intimately familiar with a vast array of building automation options so you always have the support you need and can depend on our experience and knowledge. We provide a total outsourcing answer, covering every aspect of your building automation needs.


Northwest Controls Contractors can help make sure you're getting the right tools and technology to match your building requirements and objectives. We'll meet with you to fully understand your situation, budget, desires, timelines, and expectations. We'll create a custom plan that meets your needs on design, engineering, installation and maintenance services to give you an idea of what you're spending for what you're getting before you take that next step.


Knowing what you currently have and where you would like to go is the first priority in any goal. At Northwest Controls Contractors, our assessment service is the key to success. We sit down with you and get an understanding of your building goals and objectives. We then gather all the relevant data as to your facility's current design and configuration, and what goals you hope to achieve. Afterwards, we perform a gap analysis and provide you with a road map to achieve your goals and objectives in a cost-effective and timely manner. As with any business, planning is key to success. At Northwest Controls Contractors, we have the knowledge and experience to customize each client's designs to meet their specific and individual needs. Whether you are a school, a hospital or a hydro-electric power plant we have the solution for you.
Northwest Controls Contractors

218 Mark E Reed Way #1278
Shelton, WA 98584
_____________________________________________

Frank Egelhoff Robyn Symington

Field Operations Director Office Manager
Email:
frank@nwcontrolscontractors.com
Email: Robyn
@nwcontrolscontractors.com
Cell:
(253) 250-1946
Cell (253) 999-2238